Welcome to Cassia Hotels
Cassia Hotels near downtown San Diego is conveniently located next to the 5 freeway, providing easy access to all of San Diego's popular attractions and destinations. Within 15 minutes of our front doors, visitors can walk along the San Diego Harbor, explore Downtown San Diego or take a scenic day trip down Mexico's coastline. We are also proud to be one of the trusted Naval Base San Diego hotels, regularly providing discounted rooms for visiting family members.

Our spacious rooms are perfect for a quiet reprieve from business meetings, a romantic getaway, or a family vacation. When you book a room at Cassia Hotels you know you're getting the best deal on a hotel room near downtown San Diego. Our guests have the option of choosing between our Deluxe King Suite and Two Queen Room, both of which are available as non-smoking rooms. Every Cassia Hotels hotel room also comes complete with the comforts of home including an in-room refrigerator, microwave, alarm clock radio, premium cable TV and free wireless internet.

Cassia Hotels located near downtown San Diego offers 56 smoking and non-smoking guest rooms. Guests have a choice of one king bed, perfect for business travelers and couples, or two queen beds to comfortably accommodate families and larger groups. All rooms feature a microwave and refrigerator and are equipped with wireless internet and premium television programming at no additional cost.

Along with a clean and comfortable room, Cassia Hotels' guests have access to our outdoor pool and our Grab and Go breakfast that includes pastries, cereal, donuts and fresh coffee. We also have a 24-hour front desk where our friendly multilingual staff can help with any of your travel needs, whether you'd like to schedule a wake-up call or would like recommendations for places to dine, shop and sightsee.

After exploring San Diego's South Bay, we invite you to relax in one of our comfortable and clean rooms or suites – ideal for families, couples, business travelers and conventioneers. With Cassia Hotels close to downtown San Diego, you can book with confidence knowing we have the budget accommodations and discount package to meet your individual needs.
Current Events in National City, Ca.
Join us in San Diego for three days of Natural Wine filled fun!
DAY 1 - AUGUST 4th:
Locals Only Bash
WHAT: Join the winemakers from Vesper Vineyards, Los Pilares, J Brix and Bichi
WHERE: The Rose Wine Bar + Bottle Shop / 2219 30th St. San Diego, CA 92104
WHEN: 6 - 10 PM

DAY 2 - August 5th:
Bus Cruise and Tasting
WHAT: Hop on and off the Double Decker Bus and Cruise to and from The Rose, Village Vino and Vino Carta to meet natural winemakers and authors Alice Feiring and Marissa Ross, get your books signed and drink wine with them!
WHERE: The Rose, Village Vino + Vino Carta
WHEN: 11 am - 6 pm

DAY 3 - August 6th:
Oyster + Bubble Brunch at The Rose
What: Oyster bunch paired with Pet Nat and education from Sommelier Tami Wong.
WHERE: The Rose
WHEN: 11 am
Big Bottle Bash
WHAT: Join us to close the festival down with unusual pours from unusualy large format bottles.
WHERE: Vino Carta
WHEN: 6 - 10 PM

Aug 26th
Embarcadero Marina Park North
400 Kettner Boulevard
San Diego, CA 92101
2017 Brew & Food Festival (BFF)

Aug 26th
9th San Diego Spirits Festival, AUG 26 - 27, 2017
Port Pavilion on Broadway Pier
1000 North Harbor Drive
August 26 - 27, 2017
San Diego, CA 92101

August 19th
Reggae Summersplash 2017
WorldBeat Cultural Center
2100 Park Boulevard
San Diego, CA 92101

Aug 9th
7th Annual UCSD PDA Vendor Show - Attendee Registration
UCSD
School of Medicine East Lawn, UCSD

August 12th
6th Annual Chili Cook-Off
Biggs Harley-Davidson San Marcos, CA
1040 Los Vallecitos Blvd
#113
San Marcos, CA 92069
6th Annual Chili Cook-Off to benefit our friends - The San Marcos Firefighters Association.
Live music by In The Midst 777 Noon - 3pm
Tickets & Details call 760-481-7300

Aug 12th
San Diego West Coast Multicultural Carnival & Festival
by San Diego Caribbean Association, Inc. (SDCA)
Qualcomm Stadium
9449 Friars Road, San Diego, Ca.
San Diego West Coast Multicultural Carnival & Festival hosted by: San Diego Caribbean Association, Inc. (SDCA) will kick off with a parade of High school bands and music trucks followed by masqueraders in costume (Mas Bands). The main stage will showcase entertainment from various musical artist and bands from across the globe. Multiple comedians, Dj's, Mc's and other surprise performances will also be featured. There will be tons of vendors to browse through and shop from. Numerous of food stands and trucks will be featuring foods from common and not so common cultures that you may not have previously tasted. Children can jump off plenty of energy in the various bounce houses in the Kids Zone. There will be a face painters, balloon artist and many other games and activities. So rather you decide to chill in Reggae City or get on the water slide at the adult beach party section you are guaranteed to have a enjoyable and memorable day. This event will be jammed packed with fun and most importantly good vibes. One Love, Respect & Unity always

Aug 27th
6th annual Mira Mesa Festival of Beers
Mira Mesa Community Park
8575 New Salem Street
San Diego, CA 92126
The 6th annual Mira Mesa Festival of Beers will take place on Sunday, August 27 from Noon-4pm at the Mira Mesa Community Park. There will be live music, food vendor, and unlimited beer samples - over 20 breweries to choose from!
A portion of the proceeds will go to benefit the Mira Mesa Community Foundation.
All ticket sales are final. No refunds for any reason. No one under 21 years of age will be allowed to enter this event.
---
Hotel Features
Free WiFi
Free Parking Bus and Truck
Free Grab and Go Breakfast
Year Round Outdoor Pool
Affordable Boutique Hotel
Newly Remodeled
Cable and Flat Screen TV 50 inch
Fridge and Microwave
Coffee Maker and Hair Dryer
CLEAN IN-ROOM DRINKING WATER
Clock Radio and Desk
NO Pets Allowed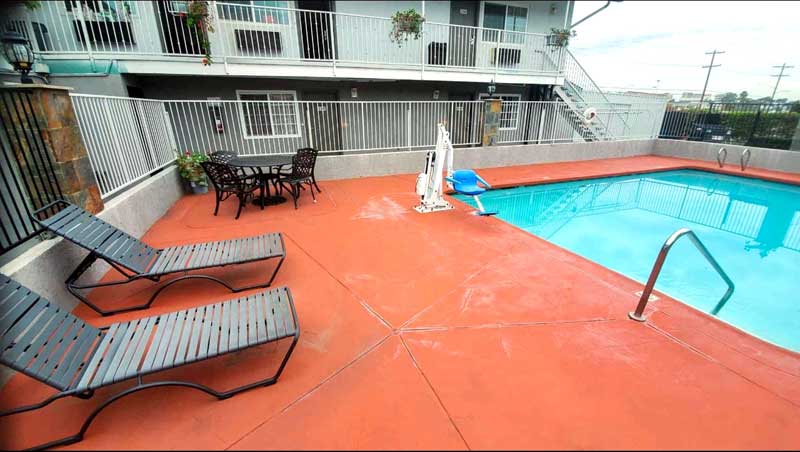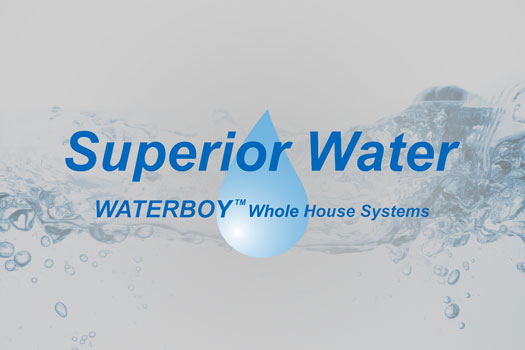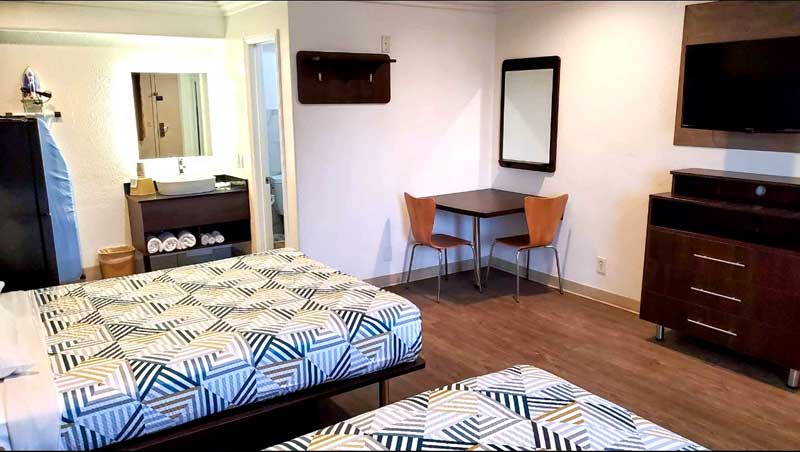 Activities : San Diego Mission Bay has cool breezes, tranquil waters and soft sand beaches that attract recreational enthusiasts to Mission Bay and the Beaches throughout the year.
Airport : Getting to San Diego International Airport is easy from most major roadways. Be sure to monitor traffic conditions during certain times of the day. It is essential to allow yourself enough time for airline check-in and to pass through security. Arrive two (2) hours prior to domestic flight departures and three (3) hours prior to international flight departures.
Attractions : Read about Tijuana, Mexico. Did you know Tijuana is the world's most-visited border city? Many visitors find Tijuana intimidating, but if you read our guides, you'll be prepared for Tijuana. Learn how to cross the border to Tijuana and come back, find out how to get around Tijuana. Get a preview of Tijuana on a photo walking tour and learn the best places to shop in Tijuana. And if you take our luxury tour of Tijuana, you won't be able to stop telling your friends about it.
Attractions : San Diego is home to many of Southern California's popular tourist attractions that provide fun, exhilaration, education and excitement for adults and children of all ages.
Business : The San Diego Convention Center is located on sparkling San Diego Bay in the heart of a vibrant downtown. Abundant, flexible space and five-star service make the San Diego Convention Center the meeting planner's choice for hosting major conventions, trade shows, meetings and special events. From floor plans to pricing guides to policy details, there can never be too much information when planning a successful event.
Casinos : The excitement of Vegas, plus everything for an ultimate Casino experience, is right here in the Temecula Valley. We have lots of Casino action if your game is Slots, Blackjack, Poker, Craps, or Roulette we have something fun for everyone! From intimate high-limit rooms to non-smoking gaming we have what you need to get the action started. You will also find fabulous food and entertainment.
Dining : American Restaurant. No-frills, family-friendly restaurant serving breakfast all day as well as sandwiches & burgers.
Downtown : The heart of every city lives in its downtown, and San Diego is no exception. Located only minutes from the airport, San Diego's thriving downtown districts offer a plethora of options for accommodations, activities, dining and cultural attractions, all accessible by foot or by trolley. Modern and historic buildings stand side-by-side, in the downtown historic Gaslamp District, housing shops and boutiques, trendy nightclubs, rooftop bars and fine dining restaurants.
Golf : Golf Digest named San Diego "One of the Top 50 Golf Destinations in the World". We have over 90 courses located throughout the San Diego region, from seaside settings to desert mountains to inland valleys. With a wide range of courses, there is a course for every type of golfer and a range of greens fees that will fit every budget.
Government : Helping businesses in San Diego grow and flourish is a major focus of the City of San Diego. The City is dedicated to helping foster the region's economic base to improve the quality of life for its citizens and business community. Through many continuing programs and projects, the City creates opportunities for businesses to succeed.
Hospitals : Paradise Valley Hospital is the South Bay's oldest hospital. In fact, we are the second oldest hospital in all of San Diego County, and the largest employer in National City. For more than 100 years, Paradise Valley Hospital has served San Diego faithfully, proud of our heritage and providing numerous programs and services to meet the changing needs of our community.
Shopping : Whether you are window shopping, picking out a souvenir to bring back home, or buying an entire new wardrobe; you won't be disappointed with the abundance of shopping choices that San Diego has to offer. With an average temperature of 72 degrees the variety of outdoor shopping malls, shopping centers, vintage/antique stores, and quaint neighborhood boutiques, San Diego offers a pleasant yet energized atmosphere to partake in some San Diego shopping.
Sports : he San Diego Padres are a Major League Baseball team based in San Diego, California. They play in the National League Western Division. Founded in 1969, the Padres have won the National LeaguePennant twice, in 1984 and 1998, losing in the World Series both times.
University : San Diego State University is the oldest and largest higher education institution in the San Diego region. Since it was founded in 1897, the university has grown to become a nationally ranked research university. Each year, SDSU provides more than 35,000 students with the opportunity to participate in an academic curriculum distinguished by direct contact with faculty and an increasing international emphasis, preparing them for a global future.
Wineries : San Diego's North County is among the finest varietal grape-growing regions in the western United States. The region boasts a variety of vineyards, from larger wineries that feature guided tours and full gift shops to small family-run places, where visitors can elbow up to the oak bar to taste a fume blanc and petite sirah, and get a "tour" by simply turning around and glancing at huge tanks, vats and machinery just behind them.
Welcome to our great hotel in National City California with affordable rates and cheap budget discount lodging. Cassia Hotels San Diego Boutique welcomes you to our budget hotel in National City California. Cassia Hotels San Diego Boutique will provide you excellent customer service with great amenities in comparison to all Hotels and Motels in National City California. Please visit us on your next stay in National City California and let us provide you with 4 star hispoitality for 2 to 3 star budget rates. Cassia Hotels San Diego Boutique has been providing lodging and accommodations in National City California for sevral years and looks forward to providing our valued customer and business traveler with the best service in National City California for Hotelsand Motels in our local area.
Cassia Hotels San Diego Boutique National City California CA Hotels Lodging Accommodations Budget Affordable Motels Cheap Vacation Packages Specials Pet Friendly Weddings Business Travelers Business Meetings Extended Stay. Cassia Hotels San Diego Boutique is one of the finest Hotels and Motels in National City California